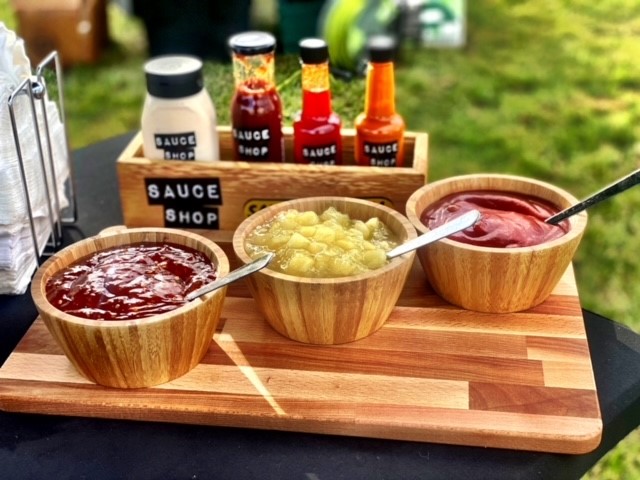 Flexible Menus!
Choosing the best catering option for your event is a big decision, particularly if it is a special occasion, because you want the highest possible standard of food and to ensure that it is a memorable and enjoyable experience for everyone. If you choose the Hog Roast Tunbridge Wells team to cater for your event, you will definitely be making the right choice. We have menus to match any type of event, all of which are packed with delicious dishes that are suitable for all budgets, guaranteed to suit all tastes and cater for different dietary requirements. We are highly experienced in event catering in the area and we always go the extra mile to ensure you and your guests have a fantastic dining experience and the highest standard of customer service from beginning to end.
The Best Hog Roasts In The Area
Our hog roast catering packages are second to none and you won't find a company who can provide higher quality or more perfectly cooked meat anywhere in the area. Over our many years of hog roast catering experience, we have perfected and refined this traditional method of cooking meat and incorporated with our own contemporary menus to make this style of cooking suitable for any occasion. We are very discerning about where our meat comes from and we only ever source our pork from the most reputable ethical producers. Hog Roast Tunbridge Wells's skilled chefs then utilise our own advanced cooking equipment to cook it perfection and make sure that it is falling off the bone and oozing with flavour.
We always prepare our meat on-site and we will arrive at your venue several hours before the food is due to be served, to allow plenty of time for the pork to be roasted slowly and ensure that it is ready to be served right on time. We freshly prepare the rest of our dishes on-site too whilst the meat is cooking using the finest locally sourced ingredients available, and our inventive catering team have the ability to create a multitude of delicious and immaculately presented dishes at every event we cater for.
Fabulous Food For Any Occasion
Not only can the Hog Roast Tunbridge Wells team treat you to the best slow roasted pork in the area for any event, we also offer a vast array of different menu options that cater very effectively for the increasingly diverse needs of modern diners. We provide a range of alternative slow roasted meats, including sirloin of beef, free range whole roasted chicken and tender spring lamb, all served with our own modern take on their traditional trimmings. This is ideal if you would prefer an alternative to pork or if you would like to offer a second meat option for larger events. Because we want everyone to love our food regardless of individual tastes or dietary needs, we strive to be as considerate as possible when devising our menus.
All of our menus feature a variety of tasty vegetarian and vegan dishes, and we are more than happy to tailor any of our dishes to satisfy individual requirements. We also offer menus that are presented in different styles including self service buffets and 3 course meals with full table service, depending on your preferences and the nature of your event.
Hog Roast Tunbridge Wells's versatility in terms of menu options and service style makes our food ideal for such a wide range of events, including wedding receptions, private parties, corporate hospitality and large-scale public events.
Expert Catering In All Locations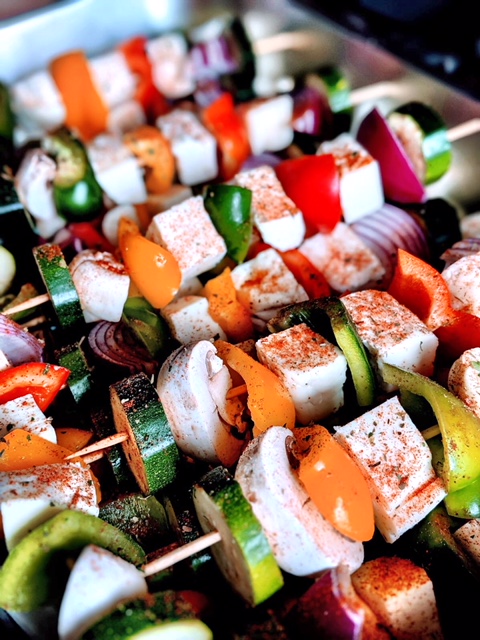 Here at Hog Roast Tunbridge Wells we aren't just completely flexible when it comes to the style and content of your ideal menu, we are also able to prepare all of our menus in any type of location. Our catering packages are ideal for outdoor dining, from our signature hog roast sandwiches for a large outdoor event to a sophisticated 3 course meal for an al fresco summer wedding or a buffet for a garden party, but we are an equally great option for indoor events too. Our versatile approach to catering and our advanced cooking equipment enables us to cater in any type of indoor venue or function room for any occasion. This means that our food can be enjoyed at any time of year in any location without you having to worry about the weather.
Our approach can be tailored to cater for events of any size, and we are able to provide the same consistently high standard of freshly made food in any type of environment. We thrive on the variety of events that we cater for and the diversity of the locations that we are asked to cook in, which is another advantage of hiring us to cater for your event. You can enjoy your perfect menu in your ideal location, safe in the knowledge that you will be receiving freshly made food of the highest possible standard regardless of where you choose to host your event.
If you want freshness, variety and attention to detail to every aspect of your chosen menu, the Hog Roast Tunbridge Wells team have the experience and expertise to meet all of your menu requirements and exceed your expectations when it comes to the quality and presentation of your food for any event or special occasion in any indoor or outdoor location in the local area.