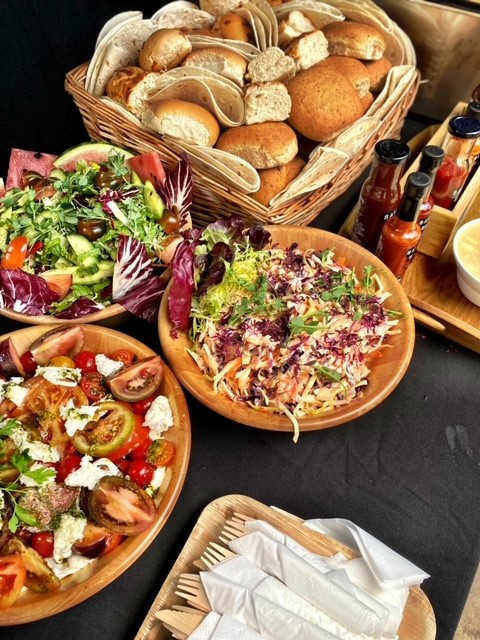 Thanks for visiting Spitting Pig Maidstone – we value each and every one of our customers and we make it our mission to ensure that when you choose us to provide the party catering for your next event or celebration, you receive nothing but the very best in customer service. We have more than 10 years of hog roast catering experience, and we know that planning the finer details of a group dining experience can be time consuming. That's why we're here to help.
No matter the size of your event or celebration, our dedicated hog roast catering staff have the answers you need to begin planning the delicious and aromatic indoor or outdoor mealtime extravaganza of your dreams. We're confident that you'll love our tailored hog roast catering service – speak to us today about our wide-ranging menu choices and serving options.
Any Event or Celebration – Hog Roast Catering Services
Spitting Pig Maidstone is the place to come for enthusiastic catering staff who share your excitement for surprising your guests with exquisite hog roast catering. With so much experience under our belts, we're better placed than anyone to tell you that no two events or parties are ever the same. That's why when we say that we cater to all types of events and celebrations, we really mean it.
Types of events or celebrations include:
Wedding celebrations … Whatever your wedding day dining plans, let Spitting Pig Maidstone take care of delighting your guests with platefuls of tasty treats throughout the day.
Corporate events or charity events … The perfect way to bring people together is over succulent hog roast catering. Give people the ideal reason to spend some time standing or sitting together.
Private parties (e.g. garden parties) … Family and friends deserve the best. Hog roast catering from Spitting Pig Maidstone will help you to treat your guests to a unique and tasty group dining experience.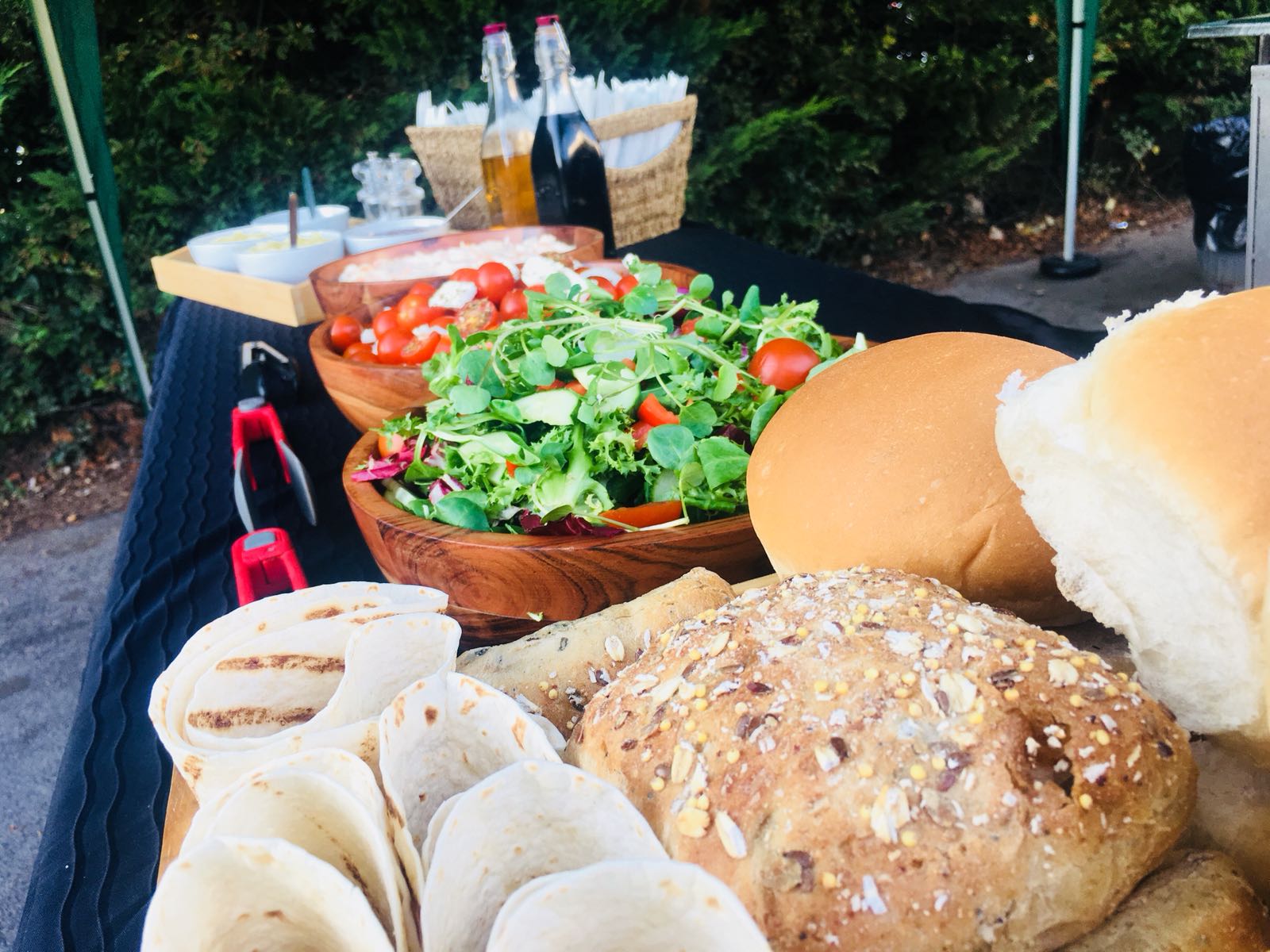 Indoor & Outdoor Hog Roast Party Catering
We are frequently asked whether our hog roast party catering services are suitable for indoor events and celebrations. The answer is that our gleaming stainless-steel hog roast machines take up very little floor space – depending on your serving table requirements, for example, we are able to set up a hog roasting station in a considerably small space, either indoor or outdoor.
Hog Roast Machine Hire from Spitting Pig Maidstone
As we may have previously boasted once or twice, our expert hog roast catering staff bring over 10 years of dedicated experience and professionalism to each and every event or celebration we cater. Over the years, we've been listening to our guests. One of the most frequent grill-side questions we answer on the day, when the aromas are swirling in air and the mouth-watering flavours are filling plate after plate, is whether we offer our machines out for hire.
People simply want to know if they can rent one of our machines for the day and take over the grilling duties themselves! – and we can't blame them, we find our job super fun!
The answer is that we offer a range of hog roast machine hire options that puts you in the chef's hat, complete with all ingredients of your choosing and any extras (e.g. gas canisters, gazebos, serving tables, etc.). Contact us today for more information.