No matter how long you've been together, the act of proposing is still a nerve-wracking experience. For John, it took months of carrying around an engagement ring in his pocket before he finally mustered up enough courage to propose to his long-term girlfriend, Anna. He needn't have worried, though – she said yes instantly and can hardly wait to tie the knot!
Naturally the pair were overjoyed and were keen to hold onto their newfound happiness for as long as possible and share their excitement with their loved ones. So they decided to organise an engagement party, inviting their closest friends and family to revel in their happiness.
After carefully curating their guest list, ensuring that all of the most important people in their lives were included, the couple booked a venue that was roomy enough to host all of their 125 guests with ease. Determined to make the occasion extra special, John and Anna also enlisted the services of Hog Roast Stockbury to provide a flavour-packed feast for everyone.
Hog Roast Stockbury's catering manager, Chris, prepared a spectacular meal that showcased a variety of flavours and culinary delights. John and Anna's guests were treated to a choice of mains, comprising succulent slow-roasted pork, tender free-range chicken or BBQ-pulled jackfruit rolls. These were complemented by an array of delicious side dishes, including classic Caesar salad, coleslaw and dauphinoise potatoes.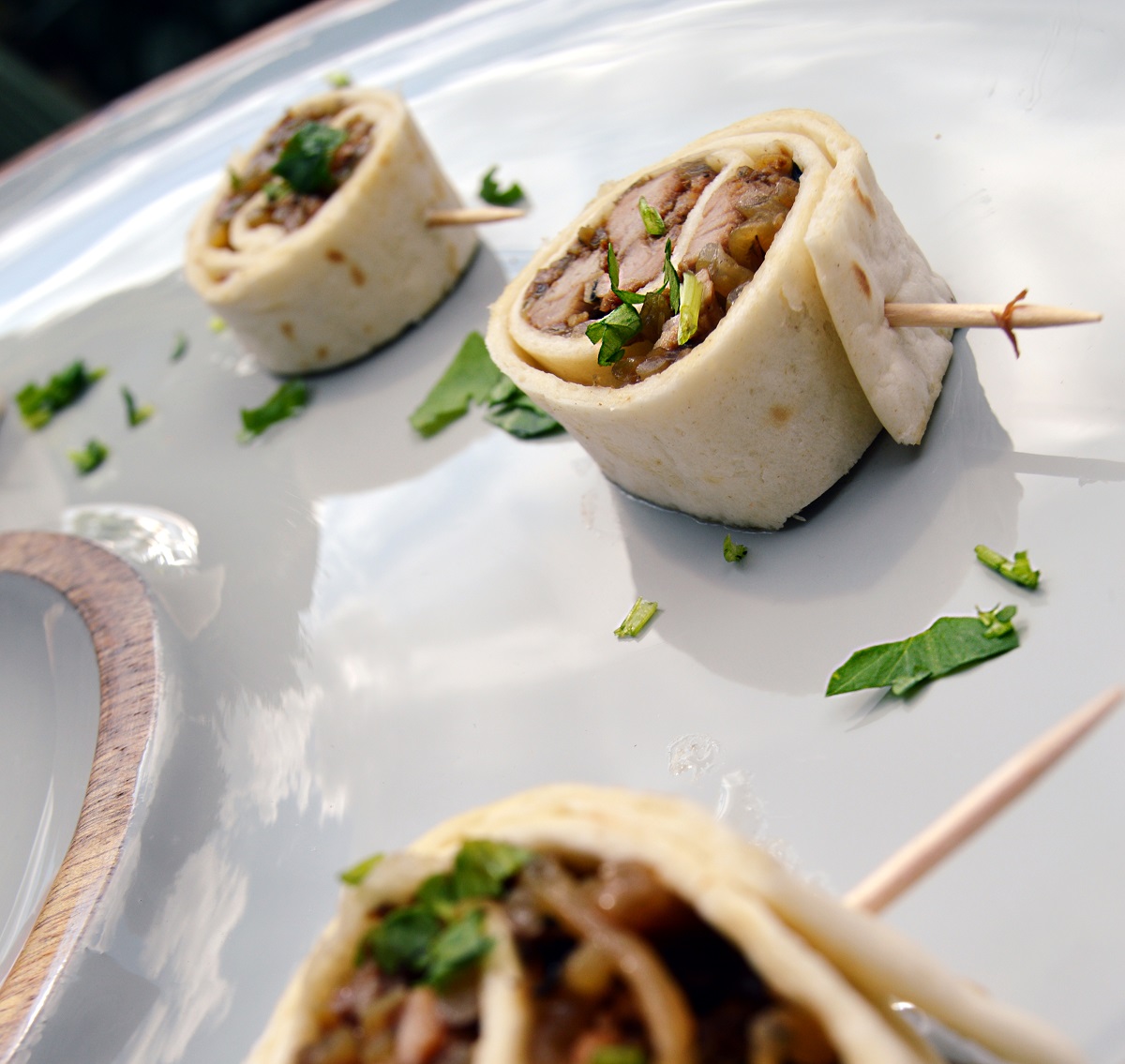 Adding an extra air of elegance to this stunning menu, Hog Roast Stockbury also prepared a selection of canapes. Bite-sized beer-battered fish and chips, roasted duck, smoked Scottish salmon, mini quiche and chicken satay skewers were presented to the guests upon arrival, along with a glass of champagne. And because no feast is complete without a delicious dessert, our crew whipped up two indulgent puds: profiteroles and vacherins of strawberries with passion fruit cream. Yum!
Matching the opulent spread Hog Roast Stockbury had prepared, the venue was adorned with lavish decorations, which created a warm and inviting atmosphere. Soft music played in the background, setting the perfect mood for celebration and buzzing conversation. The joy and love shared between John and Anna were palpable, filling the room with an overwhelming sense of happiness and anticipation for their future together.